When people want a night out, they think of good food and an inviting atmosphere. Steel buildings are an excellent choice for your brewery or restaurant. They offer a stylish and enduring structure that will serve your customers and create the type of warm environment that grows a community. Your steel brewery or restaurant will make your place one of the hotspots in town. A steel restaurant building is not just great to look at, and it is one of the most robust structures you can choose. Steel buildings are stronger than wooden ones and hold paint color much longer. This means a weather-resistant steel building that will look just as good years from now as the day it was built. At Bunger Steel, we take pride in our steel breweries and steel restaurant buildings. We build to your exact specifications and help you create the exact establishment your customers will love. With our range of custom solutions, we can craft the best steel build to meet all your needs and set the stage for the space you imagine. WHAT TO EXPECT FROM OUR STEEL BREWERIES AND RESTAURANTS? DESIGNED FROM THE GROUND UP. BUILT TO STAND THE TEST OF TIME. Our design process always starts with you. When it comes to pre-fabricated buildings, "One size fits all" is a myth. Here's how we do it.
Step 1: We listen to you. Every customer is unique, so why shouldn't the same be true of the steel breweries and restaurants we offer to people across Arizona and the southwest? Our process always begins by taking the time to learn as much about you as possible.
Step 2: We focus on the quality. When you partner with Bunger Steel, you can rest easy knowing that every last component was crafted by our team and a trusted network of suppliers and contractors. This allows us to deliver superior quality and unmatched attention to detail.
Step 3: We build lasting partnerships. Over the last 45 years, we've worked closely with a small army of general contractors and architects, all in the name of making clients' dreams come true. Whether you're looking for a consult or need us to deliver a complete building, we pull out all the stops to make it happen.
WE'RE HERE FOR YOU. If you still have questions about our steel breweries, steel restaurants, and steel buildings—or if you'd just like to discuss the details of your next project in more detail, contact your partners at Bunger Steel today.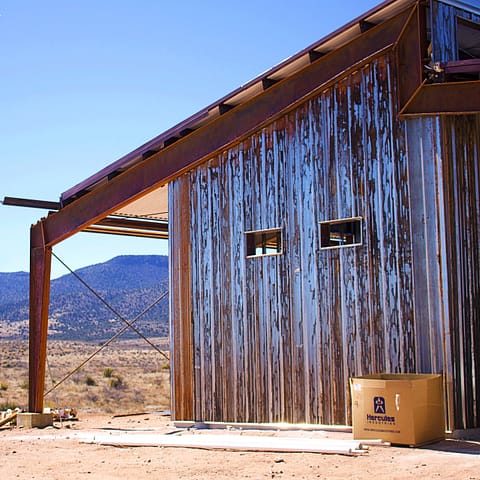 Get a Quote
Thank you for your interest in Bunger Steel. Our staff is available to help answer your questions and guide you on the steps needed to proceed with a steel project. Complete the form with the required information to receive a free estimate from a sales representative.
To speak with a sales representative, call 1-800-3-BUNGER or email sales@bungersteel.com.
Our Most Popular
Building Sizes
(width x length, in feet)
20x24
24x30
30x50
40x60
50x100
80x100
100x100
100x150
100x200
200x400