Are you looking to build your dream home? If so, and if you're interested in a home design that's a little less conventional, you may want to consider a steel building for your next home. Compared to "traditional-built" houses, a steel home can offer many benefits that range from better energy efficiency to a shorter build time.
At Bunger Steel, we take great pride in being Arizona's trusted steel building professionals—and our team would love nothing more than to help you turn your dream home into a reality.
Unrivaled Durability
Compared to a home with traditional construction, steel buildings offer much more durability, which gives you added peace of mind with your investment. Not only can steel withstand winds of up to 150 miles per hour, but metal buildings are also flame retardant for added protection.
From a maintenance perspective, metal buildings also require a lot less upkeep. This can free up your valuable time and save you money on long-term maintenance expenses and repairs.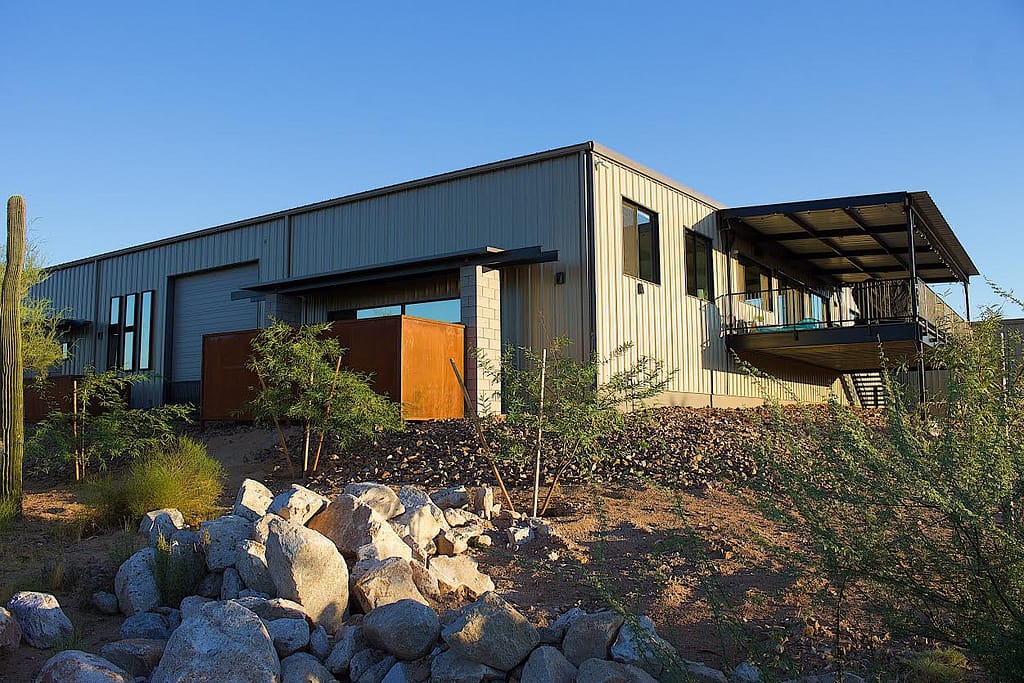 Excellent Energy Efficiency
When we design a metal home, we always do so with energy efficiency in mind. We know that today's homeowners want to minimize their energy bills (and carbon footprints) as much as possible, which is why we design our metal homes to accommodate quality insulation within the frame easily.
Meanwhile, metal roof panels are also excellent for energy efficiency, making it possible to reflect the sun's rays away during the summer months to keep your space more comfortable. We also offer designs with reflective coatings for this purpose.
Reduced Build Times
One of the most frustrating aspects of custom-designing and building a home from the ground-up is the amount of time it takes to complete a new build. This is especially true in the harsh and sometimes unpredictable Phoenix climate.
When you opt for a steel home, however, you can minimize building times. This is because metal buildings take significantly less time to assemble than traditional homes. This quicker assembly time means you can close on your dream home faster while also reducing labor costs. It's a win-win!
Environmentally Friendly
When you opt for a steel building for your next residence, you can also enjoy knowing that you're choosing a sustainable and environmentally friendly option for your new home. Not only is steel 100% recyclable, but much of the steel on the market today are already made from recycled materials.
Meanwhile, because steel is made mostly of carbon and iron, you don't have to worry about hazardous chemicals or other unknown building materials posing a health risk to you and your loved ones.
Considering a Steel Building For Your Home?
These are just a few of the many reasons to consider steel for your next new-home construction project. Eager to find out more about steel building Arizona? Our team at Bunger Steel is happy to discuss your next project with you! Contact us today to get started with your custom-built home project and learn more about what sets us apart.
Sources
https://www.bungersteel.com/https://www.bungersteel.com/contact-us/
https://www.steelsustainability.org/recyclinghttps://www.buildingsguide.com/faq/can-steel-buildings-withstand-hurricane-force-winds/
https://www.steelsustainability.org/recycling
https://www.buildingsguide.com/faq/can-steel-buildings-withstand-hurricane-force-winds/