Steel buildings are relatively easy and quick to erect, no matter how much knowledge you have on the steel building process. To ensure that everything goes smoothly and construction is done right, here are a few things to keep in mind when preparing for your new steel job.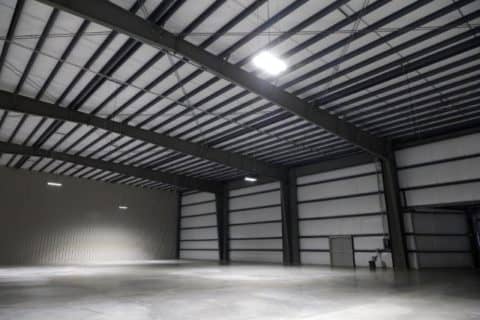 Get the Proper Permits
First and foremost, you'll need to ensure that you have all the proper permits and paperwork to begin construction on your job site. The permitting process is different depending on your local ordinances. Lacking the proper permits could delay your build and cost you some hefty fines.

Prepare the Job Site
Preparing your job site should be the first thing to tackle once you get started on your build. Make sure the job site is clear of obstructions so trucks or tractor trailers delivering your materials can gain access to your property. You'll want to ensure there are no overhead power lines that can be damaged during any phase of the project. You will also want to ensure there's enough room to unload, store, and move all the components around your jobsite without causing damage to your team or the surrounding materials on the job site.
If you are building on concrete, ensure the concrete has cured entirely. Generally, waiting a week in clear weather for concrete to harden is a good rule of thumb. If your concrete foundation isn't fully solid, you'll likely experience problems with anchor bolts, floor slabs, or your pier system. If you're not sure whether your concrete is ready for construction, talk to a foundation engineer.
Have the Proper Safety Equipment
Never start a project without the proper safety equipment. Building with steel means you'll be using heavy materials, machinery, and equipment that could be potentially dangerous if handled improperly. Safety on the job site is everyone's responsibility. Ensure your team is wearing the proper safety equipment and have been trained to use all of the proper tools.
Use a Forklift or Crane
When unloading steel building components, ensure you're using a crane or a forklift. Steel components are heavy and you don't want to damage the material before beginning construction. Always use the proper precautions depending when unloading or picking up your components and ensure your staff has received the proper training to operate this machinery.
Reference Your Manual
If you're using a steel building kit, make sure you reference your building manual. Typically, these kits already come with a manual that gives you the correct techniques and building instructions. Consult the manual during each step of your building process and check each connection with plenty of detail.
A steel build is generally a quick and easy process. Set yourself up for success by ensuring you've taken care of everything before starting your new project. Don't know where to start? We can help. Give us a call.