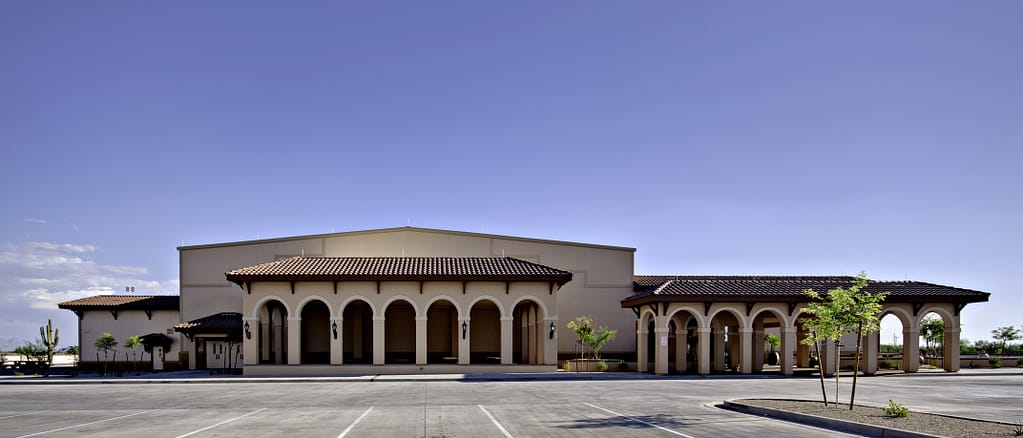 Think you can identify a steel building from the outside? You might be surprised. While warehouses, barns, or factories may be the most common types of steel structures, steel buildings can be so much more versatile. From gyms to churches, restaurants to homes, steel buildings are becoming more and more popular.
With today's steel building exterior options, a steel building can have an appearance you may not expect. It's possible to have a metal building with a brick exterior, or stone, or even stucco. Using a more traditional exterior finish can help create a look that will blend into a neighborhood or give your steel building a personality all its own.
Here are examples of the ways steel is being used for some unexpected building types.
Build a House of Worship
A steel building is a great option for building a house of worship in any community, whether it's a church, synagogue, temple, or another type of gathering place. Steel allows for wide-open interior spaces, perfect for a large sanctuary or community room. It can also be cheaper and faster to build using steel, which can save you money and help you get up-and-running sooner. With a steel building, organizations can easily customize the interior to accommodate spaces for offices, smaller meeting rooms, storage, or whatever your congregation needs.
If you have a growing congregation and are looking to expand your current building, Bunger Steel can create an addition that works with your existing structure.
Use Steel For a School of Any Size
Small or large, a metal building is a cost-effective and versatile option for creating a school. Long-span construction makes it easy to include a gym or auditorium in the school and the flexibility of steel building interiors allows for classrooms of all sizes. Steel buildings can also accommodate all types of windows and doors – even skylights – so your school will have ample light throughout the building and entrances wherever you need them.
Steel buildings can also be very energy efficient which makes it easier to maintain reasonable cooling and heating costs, which can be a concern for school districts working with tight budgets.
Residential? Yes, Steel at Home May Be Just What You Need
We know that steel may not be the first thing that comes to mind when you think of a house. But whether you are looking to build a garage, add a guest house, put an addition on an existing house, or construct a brand new house, we've got you covered. Because metal buildings are so customizable, durable, and affordable, they are a great option for residential buildings. If you want it to look like a more traditional home, simply add a veneer like stucco or brick to the exterior.
Create an Eye-Catching Retail Store or Restaurant
Whatever your business, you want a building that will not only fit your needs but show off your company's personality. With a steel building, you can create your dream kitchen and dining room for your restaurant. You can build a store that will showcase your wares in a way that entices shoppers. And you can choose from a variety of exterior finishes to reflect your business in the best way possible.
With all the different types of steel buildings available it's easy to see why steel is a great option, no matter what type of building or structure you need. Bunger Steel can help you from start to finish with your project, including assistance with custom steel building accessories, exterior options, and custom finishes to make your steel building look exactly the way you want it to – even if that means not looking like steel at all. Get a quote now.