A question we hear a lot is how much does a steel building cost? A common misconception about the cost of a steel building is that there is a standard price list. In reality, all buildings are NOT priced equally and there is no magical steel building cost calculator. Pre-fabricated metal buildings are in fact, made to order as they vary from one customer to the next. Something as simple as location can cause a fluctuation in pricing due to required local codes and loads. The variances that impact the cost of a steel building are a complex combination of key factors, such as the design of your building, the fluctuation of steel prices, and any additional accessories or add-on items. If you are a first-time buyer, knowing exactly what you want up front will help us produce an accurate quote for your steel building.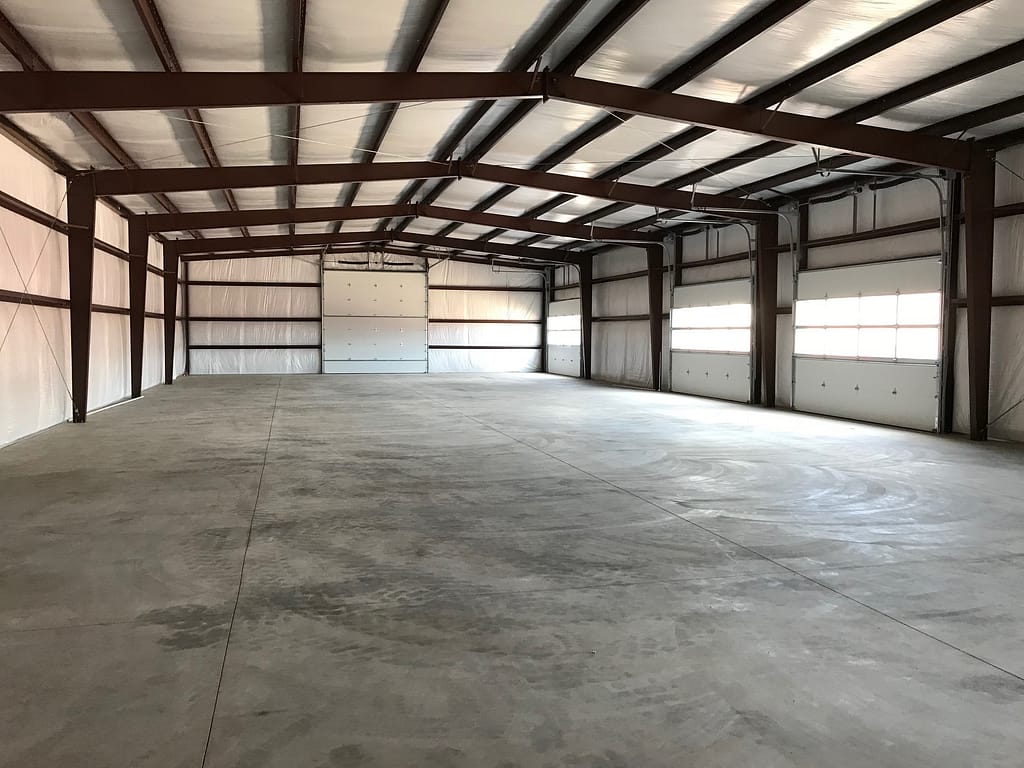 Consider Your Design
Many people come to us with square footage in mind. While this can be a great starting point, we suggest instead considering the complete dimensions of your building. Determining the length, width, height, and roof pitch of your metal building will be vital to begin the quoting process. Another factor that can affect your quote is the complexity of your design. For example, a building that requires a crane accommodation will be more expensive than a building without it. It is important to be as detailed as possible with the Bunger Steel team so you can receive an accurate estimate and avoid costly design changes down the line.
Add-ons Can Add Cost
One of the great things about choosing a steel building for your project is the ability to customize it to your personal style. Steel buildings can be produced in many different panels, colors, design layouts and can even be finished in stucco, decorative stone, and brick.  Framed openings for windows can be tailored to fit your design needs and doors can also be crafted to match your vision. These are all options that while greatly improving the aesthetic feel of your steel structure, will likely impact the cost. When planning your steel building, we recommend accounting for these items in your budget.
The Varying Price of Steel
Ultimately the biggest effect on your building cost will be from the price of the steel itself. Steel pricing can vary from day to day and is influenced by trade wars, tariffs, and even global events. While this is a concerning element out of our hands, you can expect to always receive transparent pricing from your team at Bunger Steel.
We have made it easy to get started on a quote and receive an accurate estimate for your building. Our staff is always available to help guide you through the process.