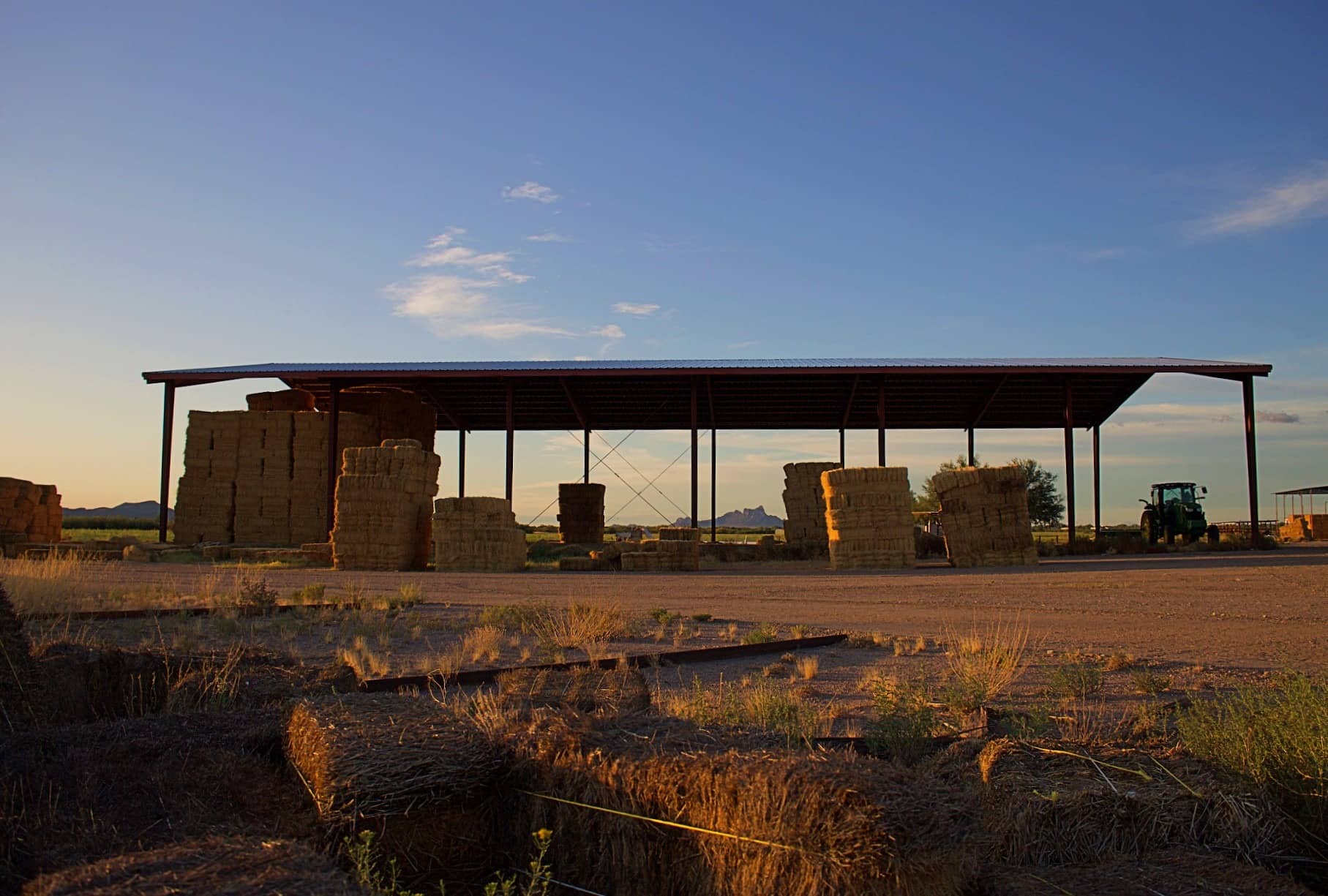 When you think of metal buildings, we typically picture big skyscrapers or airplane hangars. Steel and metal buildings are suitable for a wide range of uses and in some cases, they don't even look like metal buildings. As steel buildings are some of the strongest, durable, and low-cost options on the market, you may want to consider one for any agricultural needs.
Farm Storage
Farming equipment, machinery, crops, and animal feed can be expensive and vital to your farming needs. A metal storage building will provide ample protection, insulation, and can be customized to any size necessary for your equipment. If needed, you can customize your metal storage unit to effectively fit and operate machinery within the metal building. Since steel buildings keep pests and rodents out, metal barns can serve as great storage for any crop and grain storage.
Metal Barns
Due to their low cost, insulation, and effectiveness at keeping pests out, metal barns are an excellent alternative to traditional wooden barns. Much like normal metal buildings, barns can be customized to fit windows, doors, and even skylights depending on your vision. From livestock shelter or dairy farming, barns can be designed specifically to fit any unique animal storage needs for your business.
Riding Arenas
A riding arena by Bunger Steel will provide a high-quality build for a fraction of the price of other conventional buildings. If you're looking for an economical project and efficient use of space, a metal riding arena will meet your project requirements without going over budget.
Equestrian Buildings
If you're in the equestrian business, your number one priority is probably safety for your horses. A metal equestrian building can be customized to add living quarters, match your home, or the surrounding buildings while providing a functional and durable building for your horses. An equestrian building by Bunger Steel will ensure everyone feels comfortable and at home.
Whether it's for equipment storage, livestock storage, or a large arena, a metal building by Bunger Steel will provide a durable and sturdy structure to safeguard all of your agriculture equipment. Ready to get start your own unique project? We're here to help. Get a quote for your custom build today.