When you need to set up a workshop, steel offers several benefits. Metal workshops provide a durable and affordable space to work on a wide range of tasks. The following are some of the most important benefits of having a metal workshop.
Custom Solutions
You can have steel workshops designed to fit your needs. This helps ensure that you have a workshop that provides enough space and has the right layout. Steel workshops can be used for several purposes, including industrial tasks and office tasks. No matter what you plan to use your workshop for, a metal one offers several customization options compared to other materials.
Durable Build
Your workshop needs to be able to withstand temperature extremes, adverse weather, and other conditions. A steel workshop provides the necessary durability to last for years with minimal risks of damage from storms and other weather conditions. Metal workshops are also resistant to other problems, such as pest infestations and moisture damage. When you have a workshop made of steel, you can expect it to last for decades.
Easy Maintenance
Some durable materials require frequent maintenance in order to last. However, steel offers durability and low maintenance. Metal workshops can easily be kept clean and in good condition. They're also resistant to corrosion and other forms of wear and tear that would otherwise shorten their lifespan. Having a custom-built steel workshop means you won't have to worry about spending considerable time and effort on maintenance.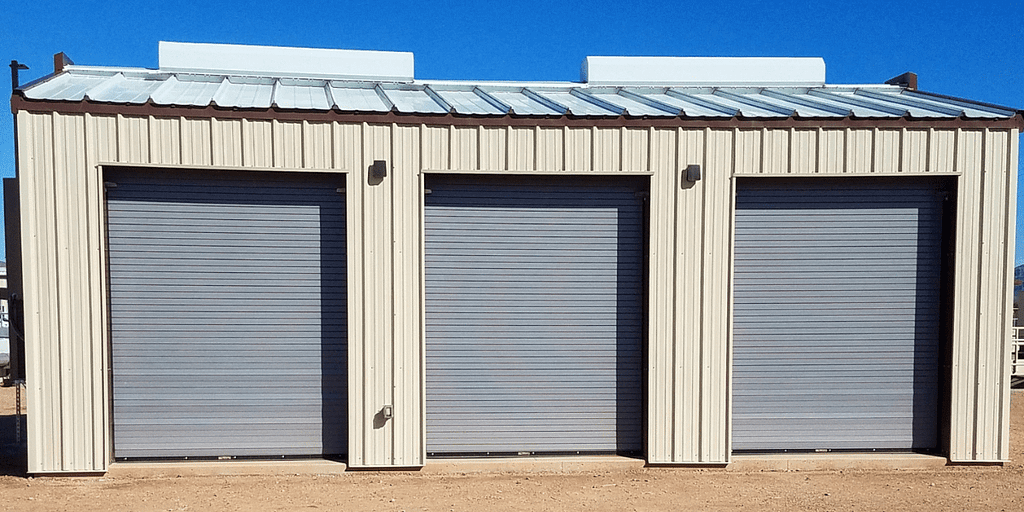 Quick Build
Metal workshops do not require a lot of time to build. In fact, custom steel workshops can be done in a short timeframe while meeting your design specifications. This allows you to begin using your metal workshop sooner than you would with other building materials.
Affordable Prices
When you have a budget to stick to for your workshop, steel offers a highly affordable option. Metal workshops are cost-effective compared to other materials, especially since they don't generate as much waste during construction. Their quick construction timeline also helps reduce labor costs. These workshops are a wise investment due to their durability as well.
Eco-Friendly Design
When you want to choose an environmentally friendly workshop material, steel is a good choice. Metal workshops don't produce much waste, which minimizes harm to the environment while also saving you money. The steel used to build these workshops doesn't end up in landfills as waste from other materials often does. Metal pieces that aren't used can end up being melted down and used for other purposes.
Metal Workshop Options in Arizona
If you're interested in building a metal workshop, please contact Bunger Steel for more information. We offer high-quality custom-made metal builds in Arizona, including workshops, sheds, and more. We can help you design and build the ideal steel workshop for your property.