At Bunger Steel, we're in the business of creating all kinds of steel buildings. We've had the great pleasure of building over 40,000 projects since our inception in 1974. No two projects are the same and we love the challenge each unique build brings. No matter how big or small, we put the same amount of care, dedication, and craftsmanship into everything we build. These are just a handful of what we would call our most memorable builds.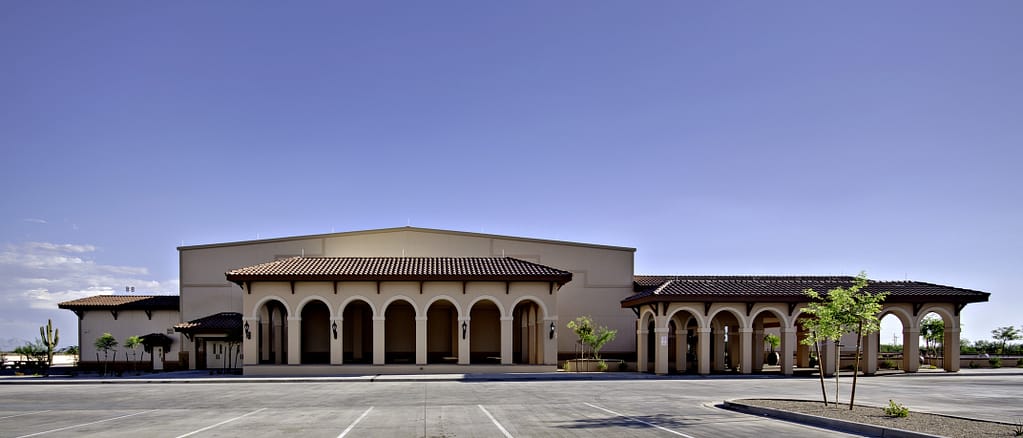 Casa Grande Assembly Hall
This massive congregation complex began in March 2009 and concluded by July 2010. The entire complex consists of a total of 49,634 square feet. This project encompasses an auditorium, classrooms, storage facilities, residential quarters, a warehouse, and two parking canopies on a 16-acre site just northeast of Casa Grande. The auditorium alone has the capacity to seat 2,171 members. At the time of construction, this was the largest volunteer project in the State of Arizona. Every detail of this building is an exceptional example of the flexibility provided by steel buildings when it comes to customizing according to your end-use.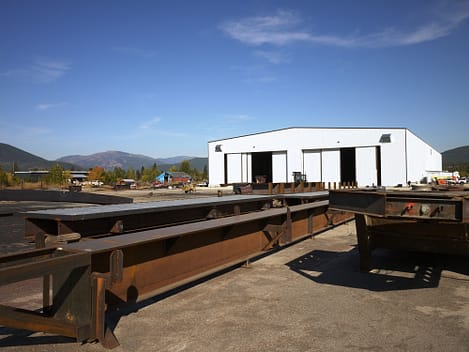 Stinger Welding
One of the larger projects manufactured by us; Stinger Welding Facility in Libby, Montana weighed in at over two million pounds of steel. We were able to accommodate this project with ease and delivered the 105,400 square foot structure within the time frame allotted. This project began in 2009 and was ready to occupy by 2011.

This building was designed to accommodate six 5-ton top-running double girder cranes, holding three in each bay. There is a 4,800 square foot lean-to addition and 600 square foot patio in addition to the 200' x 500' x 48' main structure. There are four stack doors on both endwalls that allow for the framed openings to be shut with ease. The mere size of the building is impressive enough to rank on our most memorable builds.


Freightliner of Arizona
Steel buildings can be customized with many different exterior finishes. Freighliner combines block, glass, and steel to create an industrial yet modern aesthetic without compromising the integrity of the structure. All four structures were designed individually but cohesive in detail to fulfill the overall desired look. The end-use for the buildings was kept in mind and accomplished by including large overhangs, skylights, and louvered canopy systems. All four buildings combined equals a whopping 193,823 square feet.


Frank Moreno/Yazaki Plant
We are constantly pushing our production limits and this project was one of Bunger's larger buildings to date. This project was a 400' x 500' x 29' manufacturing plant located in Sonora, Mexico. It was fast-tracked and delivered in record time back in 2016. We love the customer's option to paint the columns gray. A great example of the appealing industrial work offered by Bunger Steel.


American Ranch
A classic portrayal of a covered arena, but supersized for this master-planned community. The arena takes center stage at this equestrian complex in northern Arizona and it's easy to see why. This elite regulation size reining arena measures 250' x 181' x 19'. We used black, uncoated corrugated metal all around with gutters and downspouts to match. The property also installed metal roofing in the same fashion to its boarding facilities in order to coordinate with the arena for a cohesive appearance throughout the property and added protection.
Didn't get enough of our cool projects? You can see more here. Ready to get started on your own unique project? We're here to help. Get a quote for your custom build today.