What is CorTen Steel?
CorTen, also known as weathering steel, is a unique form of steel created by the United States Steel Corporation with some unique properties that sculptors and architects love. It's special because it is specially formulated to develop a protective layer of rust that prevents deeper portions of the steel from succumbing to corrosion. The benefits of this are obvious. But there are additional reasons to choose CorTen steel for your building projects.
CorTen is what is known as carbon steel, a steel that has been infused with carbon for durability. Interestingly, modern swords are designed with similarly carbon-infused steel. In sword making, they call it "high carbon steel." It makes the steel hard enough to endure hard use that would bend or break lesser steels. Carbon steels are also more prone to superficial rust. But with CorTen, the superficial rust is optimized for beauty and durability.
While it is not ideal for every project, the features of CorTen steel make it a great choice for builders looking for the properties it was designed to exhibit.
It's called "Weathering Steel" for a Reason
One reason CorTen is favored by both architects and sculptors is that the exterior layer of rust that forms on its surface is rather beautiful under the right circumstances. Turning a bright, mute-reddish brown, CorTen stands out like the red rock faces of the deserts of Utah, Texas, and South America. On large, imposing surfaces, this naturalistic steel patina is very striking.
Like Permanence? CorTen Can Help
This unique steel makes certain design styles possible because conjoined joints will fuse together via the surface rust. This fact makes the steel popular with sculptors especially, those who benefit from the ability to develop innovative new shapes. But even ordinary structures can benefit from the fusing quality of CorTen. If you were to build a steel structure from this material, within a year or two, it could become one solid piece from end to end, ceiling to floor – making it extremely rigid and durable.
Monumental Durability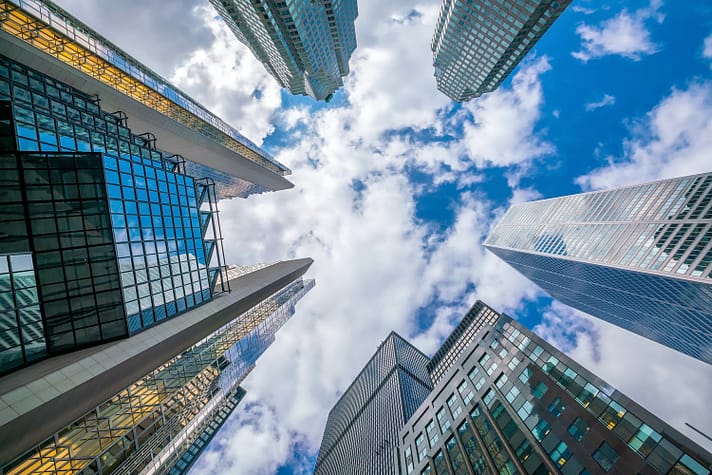 Massive sculptures scattered throughout the open landscapes of Germany and Yugoslavia, known as the "Spomeniks," commemorate historic battles of World War II. These structures are haunting in their enormity and solitude. Designed with CorTen steel, many of them have become permanent behemoths depicting the horrors of war for countless generations to see.
Likewise, many civic engineers have used the properties of CorTen to create walkways, walls, and hovering canals that would not be possible with other materials. And like the monuments of the European hillside, these structures benefit from the naturalistic red rock-like patina that the metal develops.
Trusted for Nearly a Century
Developed in 1933, CorTen has been used to successfully develop some of the most extraordinary structures in the modern landscape. These include the John Deere Headquarters in Moline, Illinois (1964), and the Barclay's Center in Brooklyn (2012), just to name a couple of the most recent examples. Both of these make special use of the striking color effects of CorTen.
Our team here at Bunger Steel is excited about working with this unique and proven material to bring you the designs you've been dreaming of.