Whether you're shopping for custom metal buildings or have already decided on one, choosing the right color scheme can make all the difference. At the same time, selecting color combinations for a metal building can be easier said than done.
By exploring some fun and unique metal building color combinations (along with some tips on how to choose the color scheme for your building), you can achieve the look you desire!
Eye-Catching Color Combinations to Consider
These days, there are all kinds of color combinations available for steel/metal buildings. If you're looking for a bold color scheme that will make a statement on your property, consider going with a high-contrast combination. A steel building with a cobalt blue body and bright white trim, for example, can stand out while achieving a crisp and modern look.
Deep red with white trim (or off-white trim) is another popular color combination for steel buildings—especially if you are building a steel pole barn. This classic color scheme can mimic the appearance of a "traditional" barn on a rural property.
For something a little more neutral, you might want to stick with browns, beiges, and gray tones for your metal building. These colors will blend in more for a more subdued appearance but can still be an eye-catching and attractive choice for any property.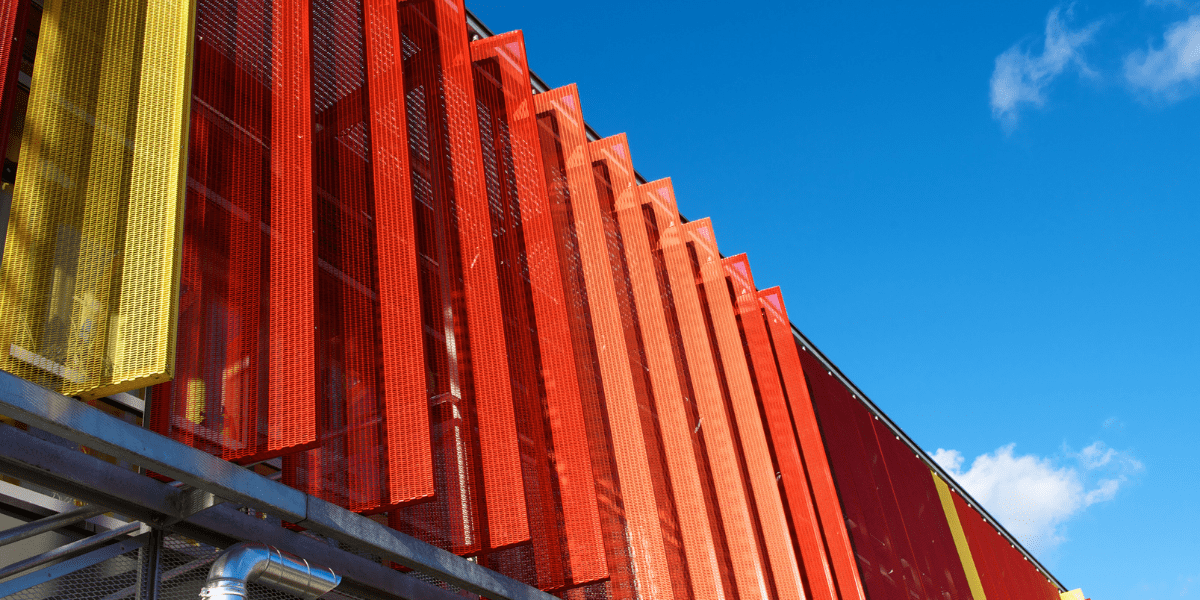 Tips for Selecting the Right Color Scheme
These are just a few color combination ideas to consider when selecting colors for your metal building. While evaluating your options, there are a few tips to help you make your choice.
Start by thinking about the overall look you're trying to achieve. Do you want your metal building to stand out and make a statement? If so, then a bolder color scheme with contrasting building and trim colors may be suitable for you. If you prefer something more subdued, natural tones and neutral shades with less contrast will be a more sensible choice.
The location and use of your building may also influence your color choice. For example, a classic red and white color scheme for a barn may make the most sense. Meanwhile, a metal garage located next to a home may take the color scheme (or complementary color scheme) of the residential building.
Finally, don't overlook the importance of your roof color when selecting a color scheme for your metal building. Roofing for metal buildings is available in a wide array of color choices, ranging from lighter neutrals to dark grays and even charcoal black.
Explore Custom Metal Buildings Today
As you can see, there are many things to keep in mind when it comes to selecting colors for custom metal buildings. With so many metal building color combinations to choose from, it will likely boil down to your own personal tastes. No matter what you have in mind for your steel building, Bunger Steel can make it happen. Contact us today to get started!