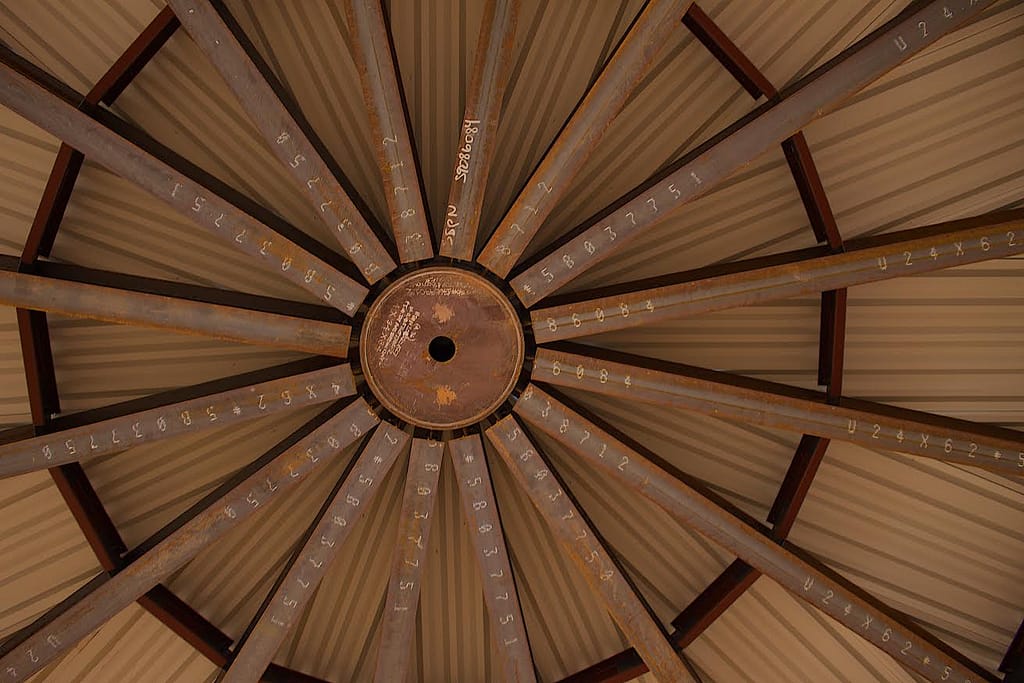 Steel is a sustainable material used in automobiles, household appliances, and manufacturing to name a few. Gaining in popularity as a building material for businesses and homes around the world, here are 10 fun facts about steel you might not know.
More than 95 percent of the water used for making steel in North America is recycled.
Almost 69 percent of all steel is recycled in North America each year – more than paper, aluminum, plastic & glass combined. North America's average recycling rate has been in excess of 60 percent since 1970.
When liquid iron is converted into steel it reaches 1,700 Degrees Celsius, significantly hotter than volcanic lava.
Weathering steels are designed to rust, with the oxide coating providing protection, eliminating the need for painting.
Steel products are durable and last a long time. The average lifetime for steel products is approximately 40 years.
 In Canada, it is a tradition for engineers to wear a steel ring on their pinky finger to remind them of the obligations of their profession.
Steel is made by removing impurities from iron. Stainless steel is actually already corroded by chromium, which stops it rusting.
Steel's first major demand came from the railroads.
It takes more than 40 trees to build a wood-framed home. A steel-framed home—eight recycled cars. In addition, steel-framed homes won't crack, warp, twist, rot, split or settle.
Steel doors can provide up to 10 times more protection against intruders than wooden doors and are also fireproof.
Interested in learning more about how a steel building can work for you? Start a conversation with a Bunger Steel specialist today!